Enjoy your summer vacation in Castelrotto at the farm Goldrainerhof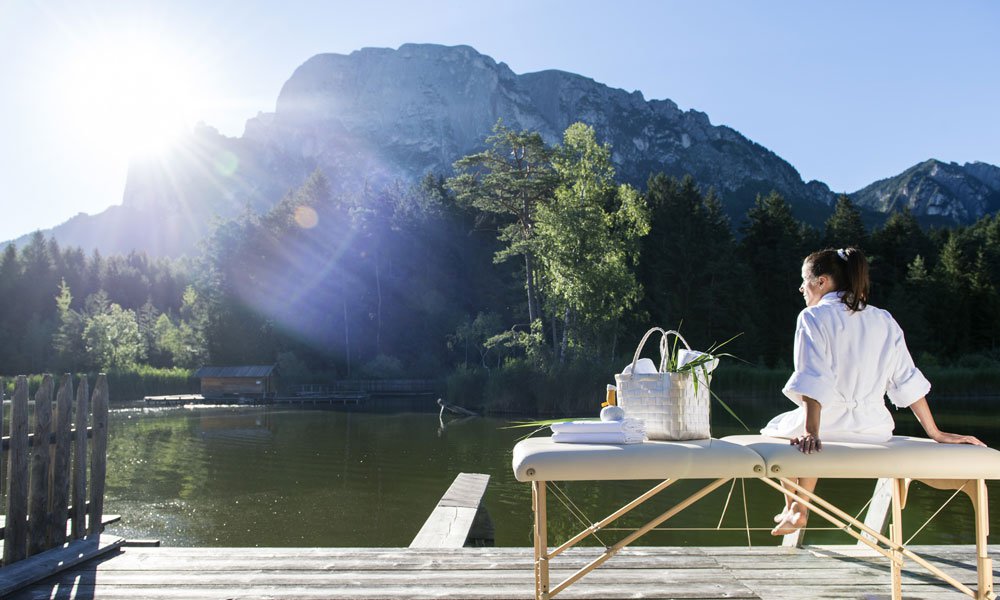 Summertime is swimming time, especially if you go on holiday with children. Children like to visit the public swimming pool in Telfen, where there is a lap pool with a diving board, a kids' pool, a hot tub and a sunbathing area with a beach volleyball court. Otherwise, you may take a trip to the Lake of Fiè. You can also combine this trip with a hike, since a two-hour walk takes you from the farm Goldrainerhof to Fiè. In one hour by car, you may reach the most popular South Tyrolean lakes in Monticolo or Caldaro. There you can rent a boat, enjoy surfing or stroll along the shore, eat a pizza or an ice cream.
Hiking and mountain tours during your summer holiday in Castelrotto
The Alpe di Siusi, the Sciliar Area, and the Gardena Valley: all these hiking paradises can be easily reached from Castelrotto and offer virtually unlimited possibilities for hiking. Even climbing tours are available in many variations and levels of difficulty, as well as vie ferrate and climbing gardens. If during your holiday in Castelrotto you wish to go hiking or climbing under professional guidance, you may join a guided tour, or book a private guide who accompanies you on your favourite hiking or climbing routes. We may arrange for you reliable, local mountain guides, who will give you a mountain experience that you will not find in any tourist map.