Unforgettable family holidays in South Tyrol at the family farm in Castelrotto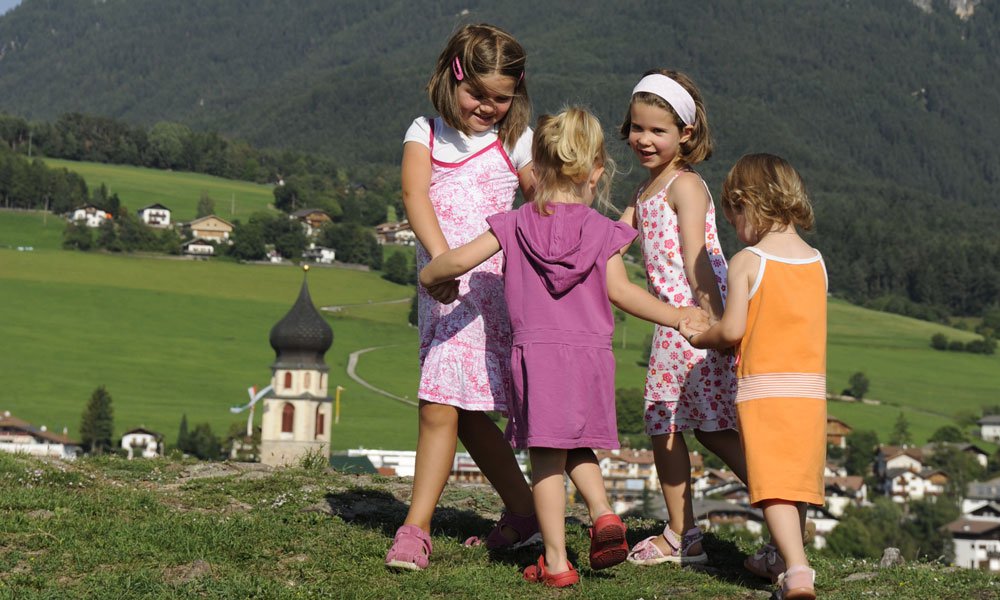 On our farm you and your family will enjoy every single day. Especially for children, with the arrival on our family farm an amazing time begins. Our two boys – Tobias and Peter – are looking forward to many new playmates, whom they will show all the secret hiding places on the farm. Moreover, the peaceful natural scenery that surrounds our farm in Castelrotto is perfect for discovering the exciting nature. On the Alpe di Siusi, each step will be rewarded with educational experiences and exciting discoveries, and during excursions to historic ruins together with the parents, the kids will turn into princesses and knights!
A kids' paradise on the farm Goldrainerhof in beautiful Castelrotto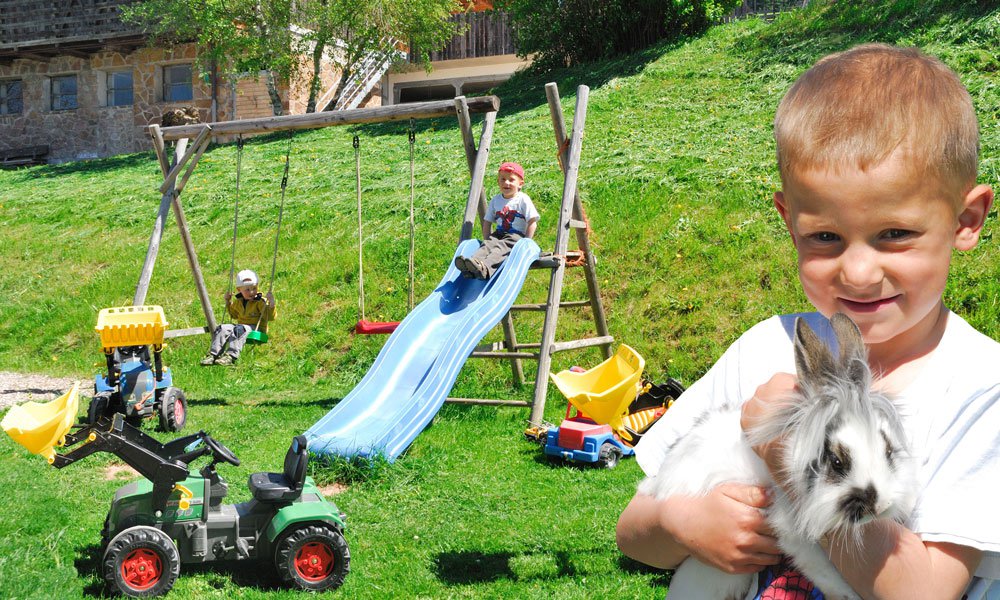 On the farm every day there are new things to discover. You and your children are welcome to join us at the farm work. This is not only fun but also gives the children many valuable educational experiences. Also, it is always a joy to see the children deal with the many farm animals; with how much love and devotion they feed and pet the cats, rabbits and calves.
When the children are busy, the parents can enjoy their holidays …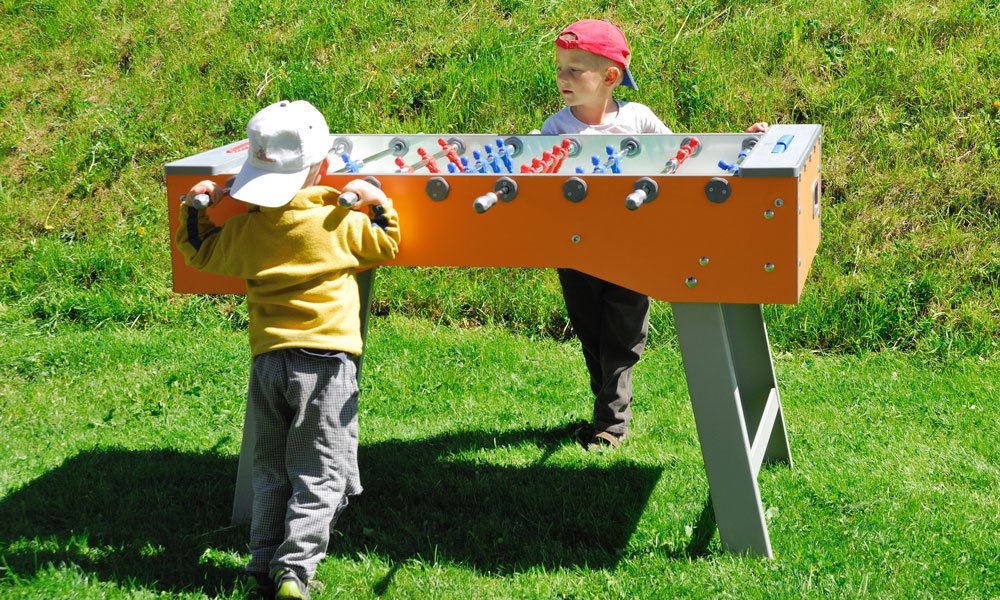 Relaxation, rest and contemplation should of course not be missing during a vacation on the farm Goldrainerhof. Parents will surely find plenty of time to relax from everyday stress. Because the children are busy with exciting activities … very busy!